Energy infrastructure needs to adapt to retain value in a transitioning marketplace. Energex provides in-depth knowledge of markets and energy value chains to help our clients maximise infrastructure value as market fundamentals, regulations and Capex criteria change.
We provide guidance and analysis to inform decision-making around adapting physical operations and infrastructure to best suit future opportunities and challenges.
Energex will ensure that your assets are best positioned to succeed in the current and future markets by:
Delivering bespoke market assessments to understand the impact of new and growing commodities in a client's portfolio

Preparing investment plans to adapt physical assets to ensure they operate efficiently and can serve the new market opportunities in a lower carbon environment

Optimising refinery and terminal logistics by conducting debottlenecking analysis or evacuation plans

Providing commercial oversight to initiate and run investment projects

Ensuring project management best practices by offering essential commercial advice between asset owners and engineering service providers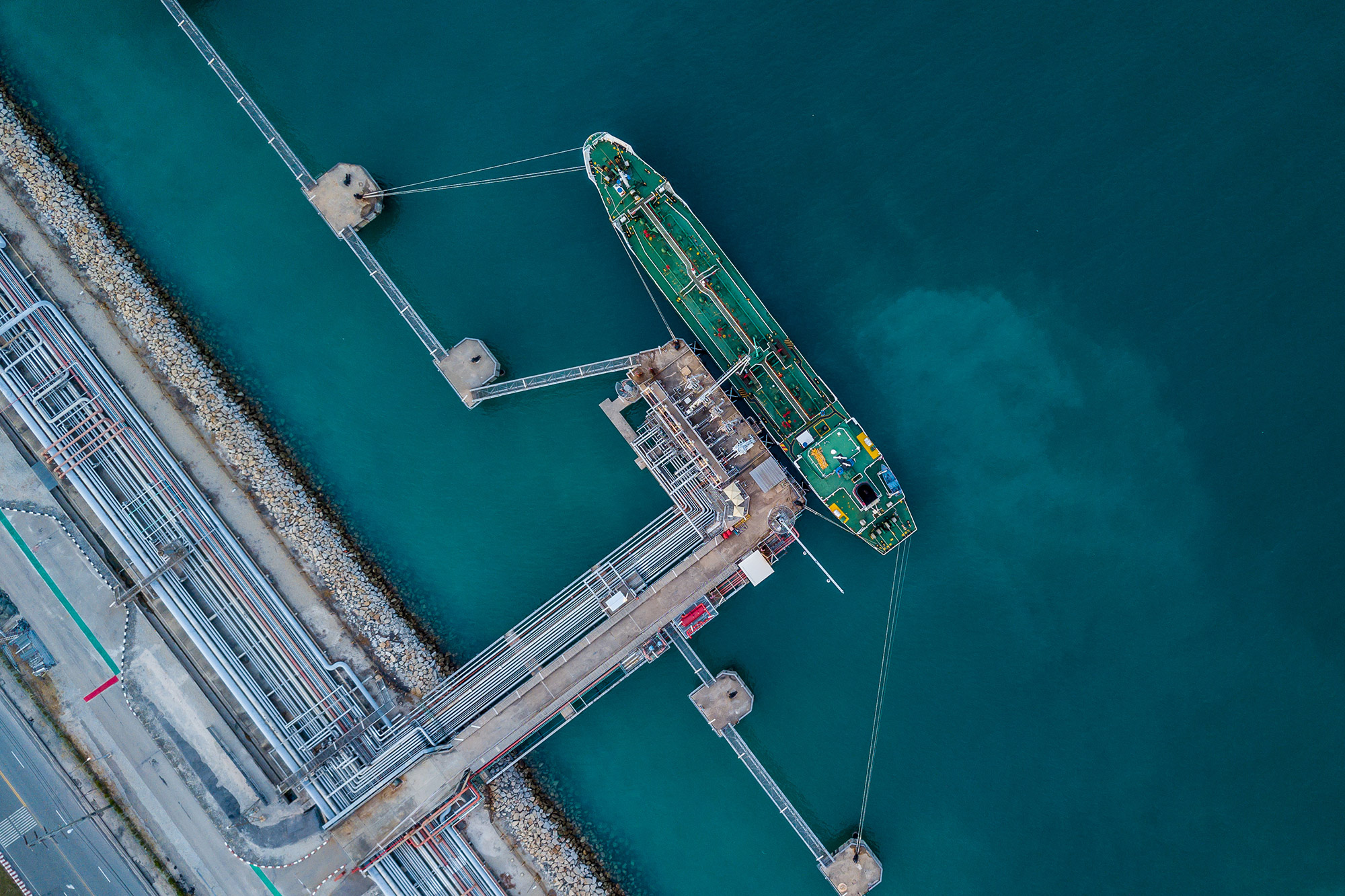 Oil & Petrochemicals
We leverage our combined commercial expertise and operational knowledge to develop asset strategies and plans to create additional value through increased efficiency, lower costs and/or adapting infrastructure to new products and markets. We work alongside our clients in the storage and refining sectors, assisting with business planning, scenario planning, project identification and management.
Contacts: Jason Rajah, Boris Oudenbroek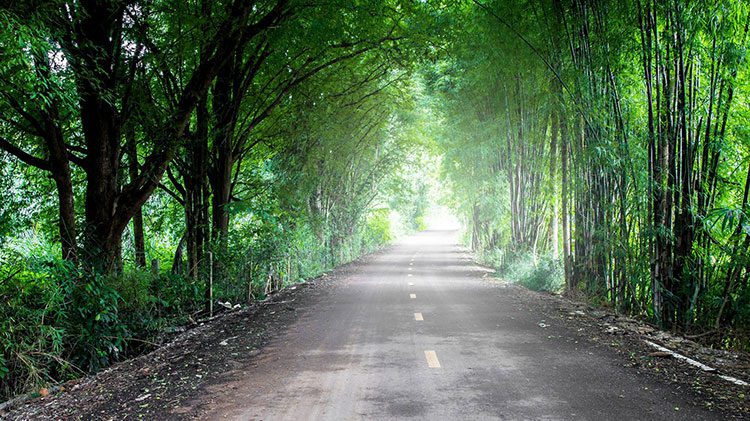 Infrastructure Services - Petrochemicals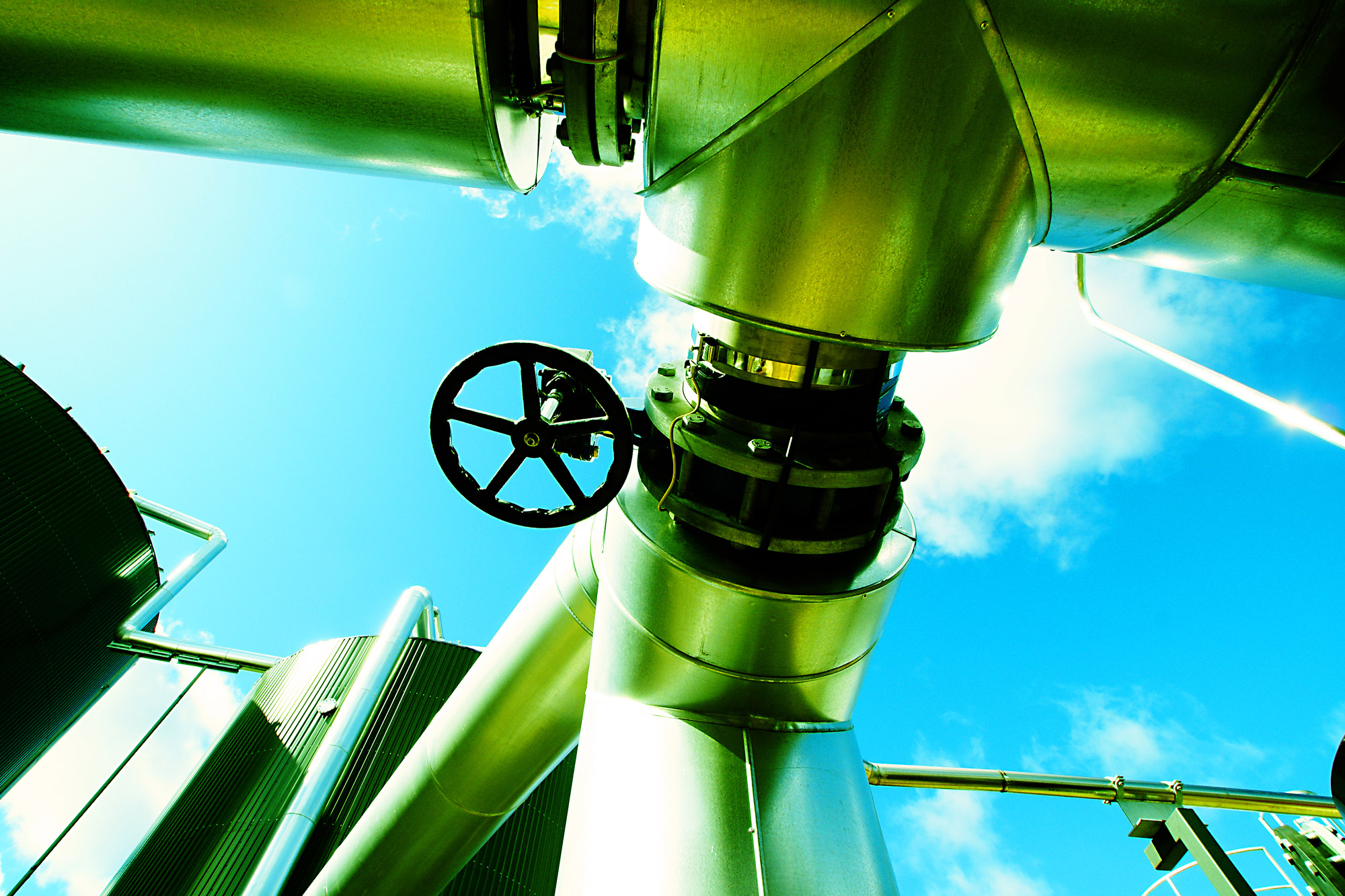 Energy Transition
We support asset owners and operators in adapting and developing energy infrastructure to the future operational and technical requirements of the Energy Transition. We identify and prepare investment plans for the adaptation and development of storage, pipeline and processing assets. We conduct on-site assessments to critically evaluate a portfolio's ability to provide logistics solutions for new products such as biofuels, ammonia and hydrogen.
Contacts: Jason Rajah, Jonathan Martland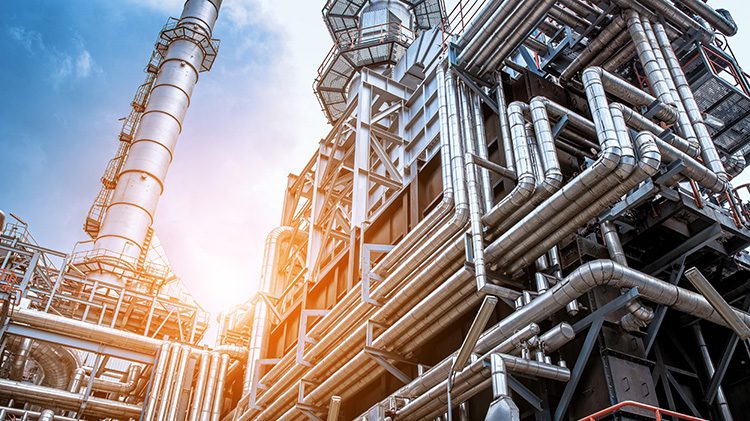 Infrastructure Services - Energy Transition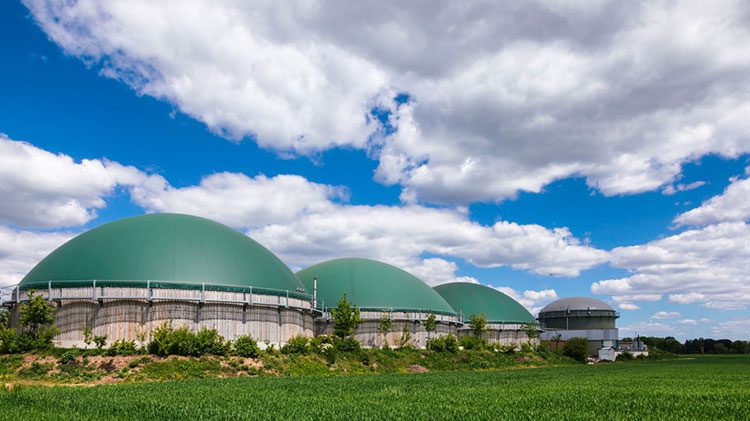 Infrastructure Services - Energy Transition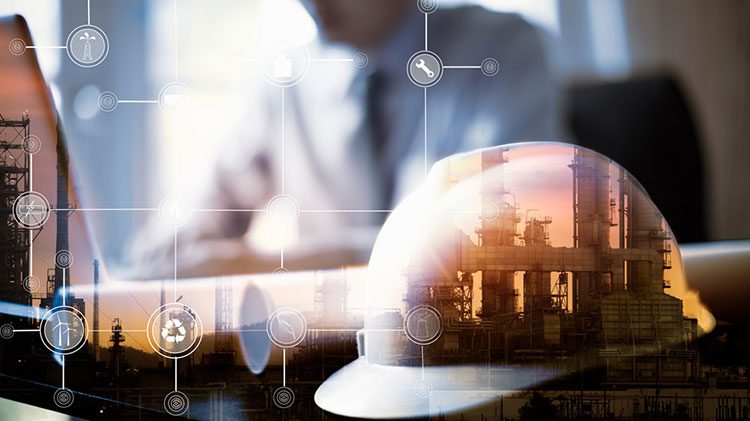 Infrastructure Services - Energy Transition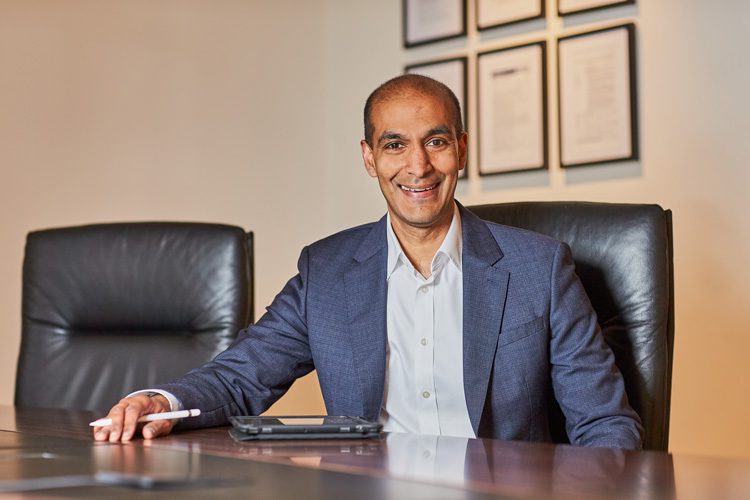 Jason has over 23 years of experience in the Energy sector. At Energex, he leads the Infrastructure Services business, which provides strategic and business planning on the impact of energy transition and growth in energy needs spanning oil products, chemicals, base oils and renewables. Jason has led several large successful transactional due diligence processes and provides independent oil asset and strategy advice to Energex's clients.
Before joining Energex, Jason spent 15 years at BP, where he developed and upgraded several billion dollars worth of assets and business transformation programmes. He is trained in multiple oil major project techniques and well accustomed to working with diverse teams, engineering companies, investors and asset operators.
Jason is a Cambridge Astrophysics graduate and specialises in Midstream Infrastructure, Evaluating Investment Cases and Projects, and Transactions Due Diligence.
Industry Experience:
BP
Barclays Capital
Salomon Smith Barney
Specialities:
Midstream Infrastructure Specialist
Evaluating Investment Cases and Projects
Transactions Due Diligence Expertise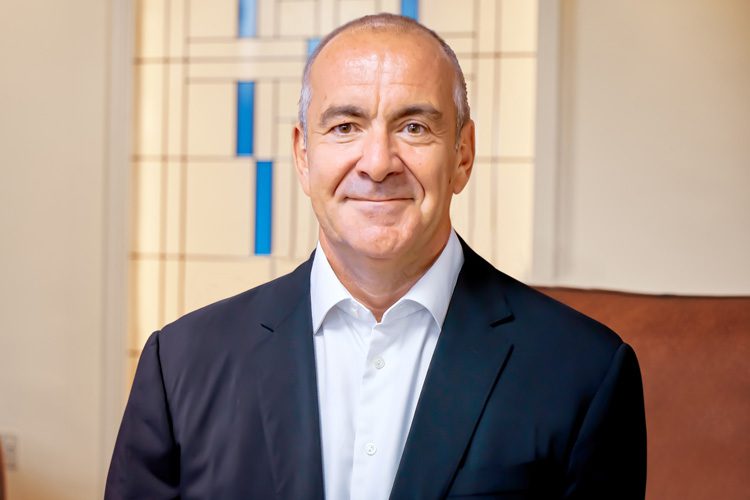 Jonathan has over 35 years of experience in the oil and commodity industries.
Jonathan's career began at Shell, before various trading roles in Goldman Sachs and GLG, and a leadership position in Koch Supply and Trading. He joined Morgan Stanley in 2007 and until 2016 he co-led the clean products trading team with responsibility for EMEA and Asia, before moving to a leadership role at CCI after it purchased Morgan Stanley's trading operations. He is a former Chairman of the European Feedstocks Association.
Jonathan specialises in Commodity Trading (Oil and Petrochemical Interfaces) for both Transaction Due Diligence and Strategic Advisory and has a focus on Energy Transition including biofuels.
Industry Experience:
Morgan Stanley
Shell
Goldman Sachs
GLG
Koch Supply and Trading
Specialities:
Commodities Trading Expertise (Oil)
Transaction Advisory Due Diligence
Advisory in Energy Transition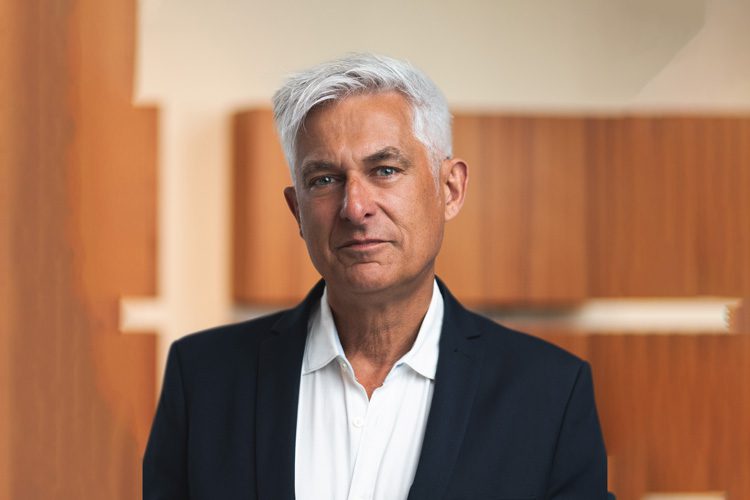 Nico has over 40 years of industry experience, with a track record of delivering smart and creative infrastructure solutions to support supply and trading strategies in crude, refined products and biofuels. At Energex, he uses his deep expertise in operations and logistics to build bridges between commercial, financial and operational arms.
Before joining Energex Partners in 2021, Nico spent 21 years in BP's Trading and Shipping managing a strategic, technical, and operational growth portfolio of around $100m-$300m per annum in Europe and Africa along with traders, strategy team and originators.
Nico specialises in Operations (Oil and Liquids), Renewables and Biofuels and has wide geographical project experience.
Industry Experience:
BP
Koole Terminals
Specialities:
Operational Expertise (Oil and Liquids)
Wide Geographical Project Experience
Biofuels – Energy Transition Expertise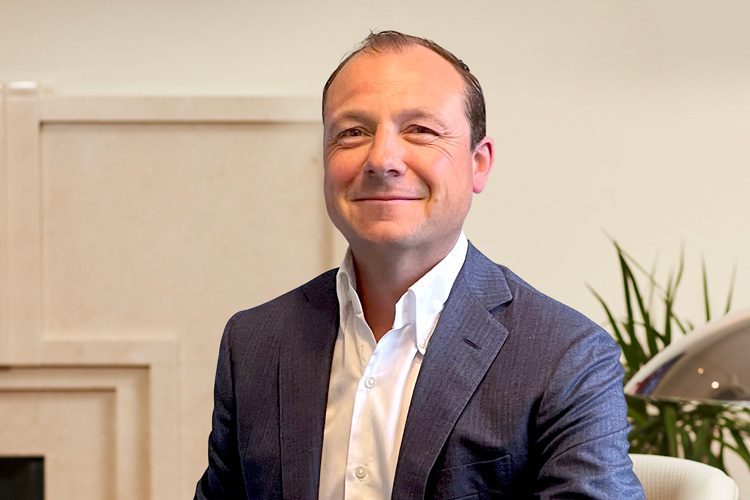 Boris has over 20 years of experience in various international leadership roles for Oiltanking, a global provider of independent tank storage logistics. At Energex, Boris is providing commercial and strategic advice to clients active in the energy infrastructure space, especially for storage terminals looking for opportunities related to the energy transition.
Before joining Energex, Boris ran his own company, an Energy Logistics Advisory firm, based in Amsterdam, the Netherlands. Advising clients in the energy industry to support their strategic decisions, with a focus on (storage) Terminals and port-related infrastructure. One of his main projects concerned the successful divestment of a large European storage terminal portfolio. During his extended career at Oiltanking, Boris was the MD of Oiltanking Terneuzen, was Business Director for Europe and the Americas, and functioned as the regional director for the Nordic and Baltic regions, where he oversaw the management of all terminals in the region.
Boris specialises in Storage Terminals and Port-Related Infrastructure, Commercial and BD-related activities and M&A-driven investment and divestment processes (oil, chemicals and renewables).
Industry Experience:
Oiltanking
Oiltanking Terneuzen
VOTOB
Specialities:
Storage Terminals and Port-Related Infrastructure
Commercial and BD-related activities
M&A-driven investments and divestments (petroleum and chemical space)
Developing an energy transition strategy for oil infrastructure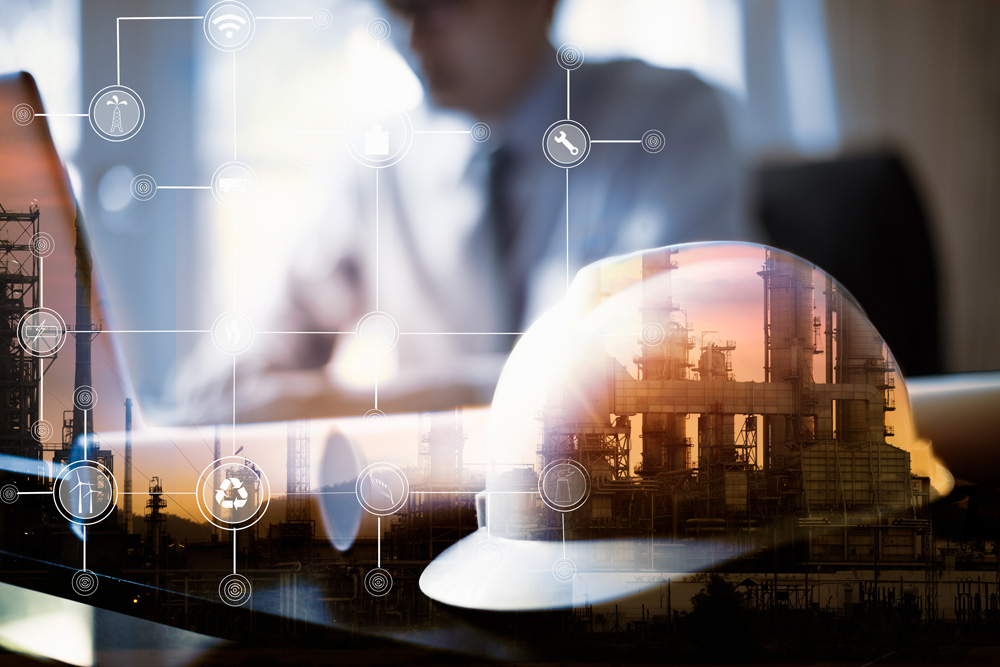 Infrastructure Services – Energy Transition
The Engagement:
Business planning and projects identification for energy transition
The Client:
A fuels importation terminal operator in
North-West Europe
The Challenge:
How would energy transition impact future revenues and how should the asset footprint change out to 2040 to allow diversification?
Duration:
3 months
How Energex helped:
Provided energy transition scenarios for the client's regional market specifically for diesel and gasoline demand

Projected the implied throughput volumes out to 2040 at the client terminal on core business based on a detailed assessment of the competitive landscape and logistics options for supply

Analysed revenues and EBITDAs generated for each storage tank to allow quantitative decision making

Recommend capacity to be in service out to 2040 on the core business and therefore which tanks due for maintenance should be executed vs. assessed for mothballing or conversion options

Identified mitigation business lines through e.g. bitumen, chemicals, biofuels, and hydrogen carriers and assessed their fit with the client's business and location

Through an evaluation of potential and in-flight investment projects (including chemicals, bitumen, hydrogen carriers and LPG), we layered diversification and growth into the business plan
Tangible Impact:
Workshops were held with commercial, operations and projects teams

Identified that gasoline volumes in the client's market were most robust, with challenges around diesel meaning a specific focus on capacity

Identified more efficient ways to store and handle biofuels with existing assets available

Suggested a renegotiation with one of the client's customers given economics on the capacity once costs were considered

 

A clear strategy and business plan report was delivered to the CEO for presentation to the shareholders and future refinancing

Around $60m of investment projects were recommended by Energex for further technical investigations and engagement with existing and potential customers
Maximising value through adapting the infrastructure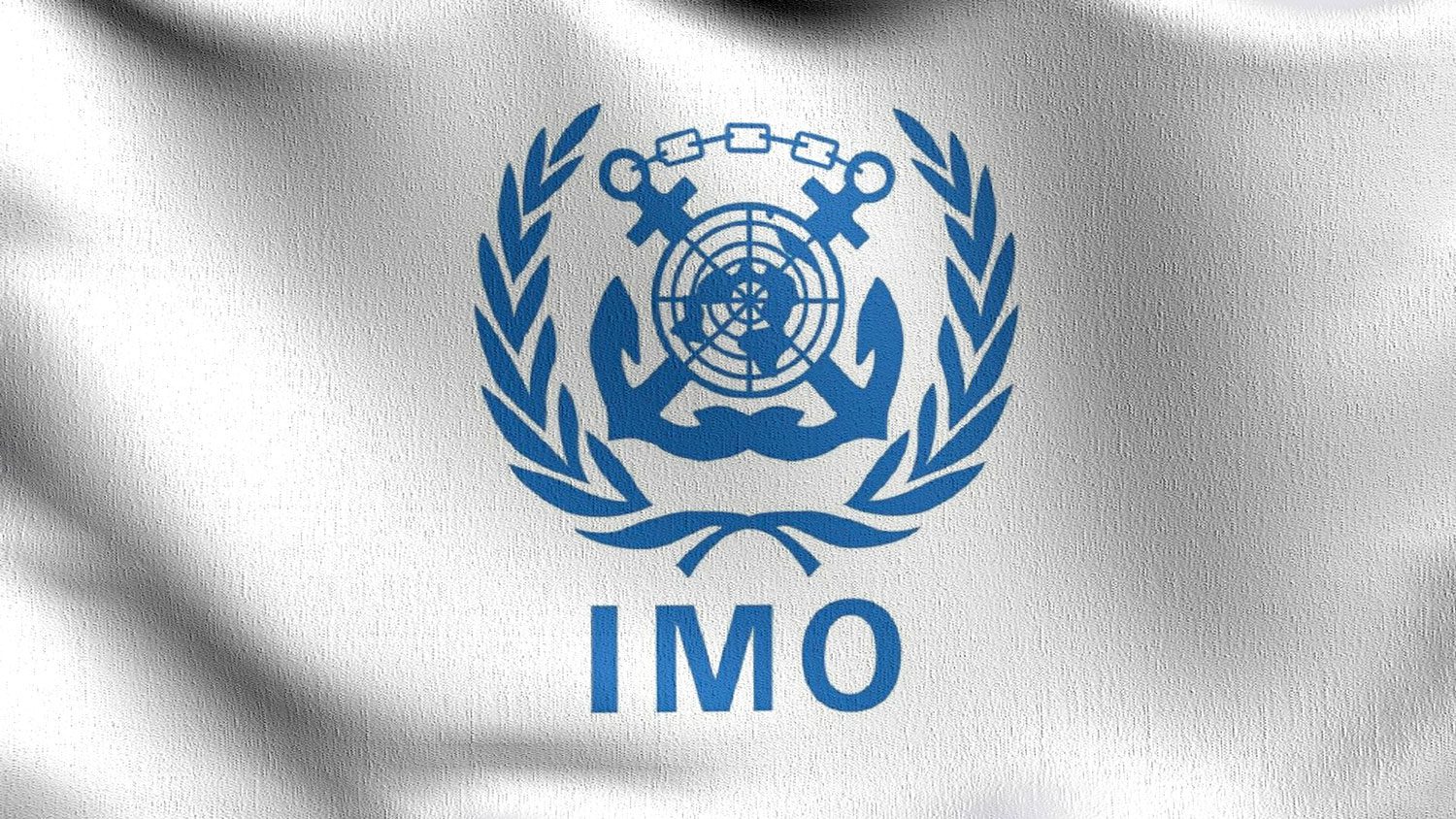 Infrastructure Services – Oil
The Engagement:
Investment appraisals of revenue optimisation projects
The Client:
A marine bunker fuels terminal operator
The Challenge:
Are improvements possible with limited investments to service existing and new customers and thus improve revenues and utilisations?
Duration:
2 months
How Energex helped:
Benchmarked the client's asset against other storage operators in the region to identify areas of potential improvement

Matched the capabilities and storage capacity required against the expected throughput from forecast product flows and bunker demand

Assessed the potential for alternative marine fuels such as biofuels and methanol

Generated a list of projects and assessed the commercial feasibility.

 

Worked with technical advisors to look at costing and feasibility and therefore ranked the projects
Tangible Impact:
Clearer understanding for the client in terms of where they are positioned versus their competitors and what specific changes are needed to remain competitive

Impact of the energy transition on bunker fuels volumes on the client's location and the core market is understood and the mitigation options are well articulated

Identified that the addition of a barge berth would allow an anchor customer to win local bunker fuels market share and hence create an uplift in volumes and revenues for our client

Identification of a number of 'quick wins' that involve maximising value from existing pipelines and tanks

Around $15m of investment projects have been further developed by the project team after Energex identified these opportunities
Identifying infrastructure investment options in a changing market environment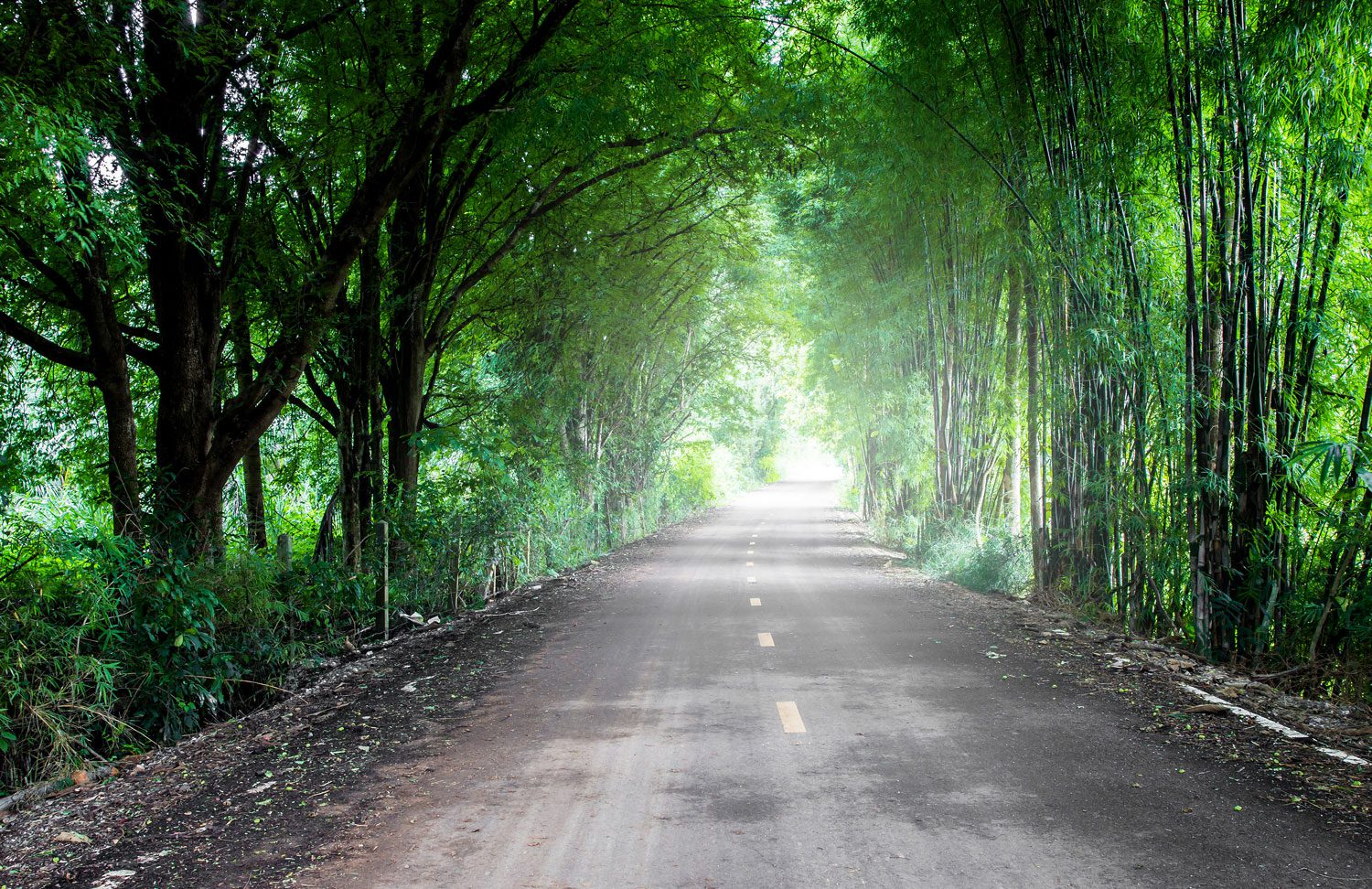 Infrastructure Services – 
Petrochemicals
The Engagement:
Market study for chemicals expansion projects
The Client:
A chemicals terminal operator in North-West Europe
The Challenge:
Which capacity expansion and upgrade projects should be executed given the dynamics of the ethanol and methanol markets?
Duration:
3 months
How Energex helped:
Forecasted supply and demand for main stored products including specific projects that would have a bearing on methanol and ethanol as well as RED II implications

Mapped competitive landscape and therefore looked at capacity being brought online in coming years and whether this would result in bottlenecks or over capacity

Considered customer requirements for storage and handling including logistical modalities such as rail

Advised on future trends such as the use of methanol as a hydrogen carrier and assessed with the management team the suitability of the terminal from a zoning perspective for ammonia

Assessed projects identified by client organisation and recommended which projects were supported from a commercial perspective
Tangible Impact:
Workshops were held with commercial, operations and projects teams

Submitted a report to ensure that the financial owners of our client were comfortable with the commercial and strategic rationale for investments

Allowed the client to become more aggressive in their pricing strategy as analysis showed that their asset is highly competitive in terms of infrastructure, but this was not represented in the rates being obtained

The client proceeded with the highest-ranked expansion projects rather than the originally tabled full expansion, which is now contracted with a AAA customer at a premium storage rate
Adapting terminal infrastructure to support biofuels storage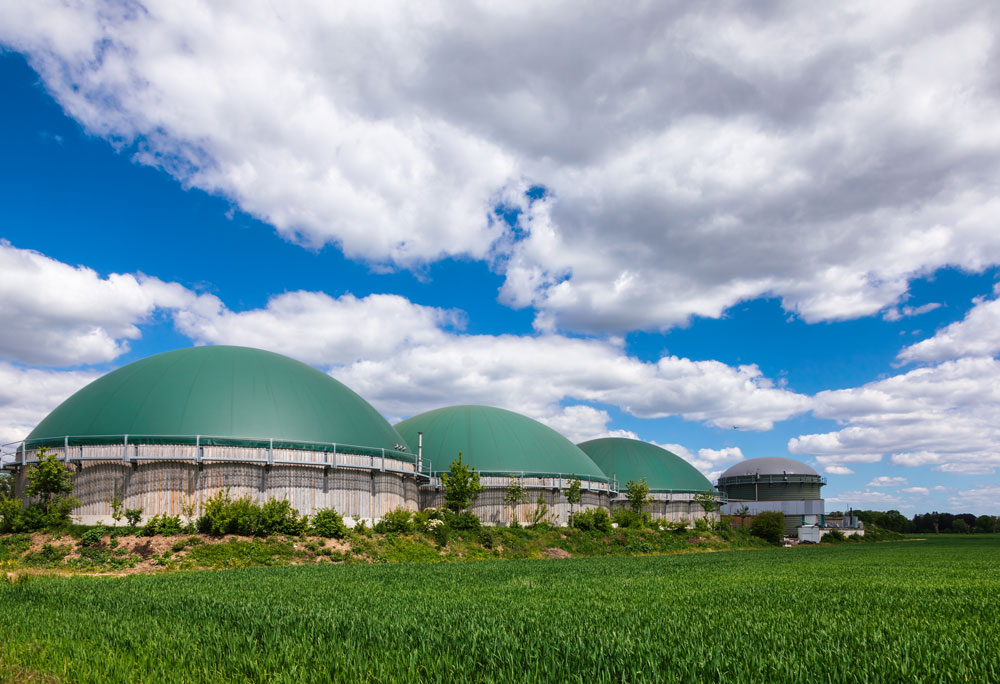 Infrastructure Services – Energy Transition
 oilThe Engagement:
Repurposing of fuel oil tanks to biofuels use
The Client(s):
A mineral fuels, vegetable oils and chemicals terminal operator in Europe and their major oil customer
The Challenge:
What is the best use of the client terminal asset footprint, given the energy transition, to allow diversification in the operating model?
Duration:
3 months
How Energex helped:
Provided energy transition scenarios for the client's core products and markets, with a specific focus on biofuels demand

Matched the capabilities against the technical, operational and storage capacity required in the context of the expected throughput of bio product types

Built a customised operational design for each storage tank and connected infrastructure to allow quantitative decisions on what is fit for purpose

Identified mitigation options for declining core revenues through converting storage to products such as FAME and HVO, along with the required line segregations and heating

 

Built on existing operating standards, assessing the fit for diversification with the client's business and location

Created a 'tie-in' program for the existing infrastructure already in bio grades service with the new assets

 

Supported our client in commercial negotiations regarding the converted capacity
Tangible Impact:
Confirmed that client's customer biofuels trading volumes are robust, with challenges around diesel use-case which required specific focus on capacity

Technical and commercial meetings were held with commercial, operations and projects teams

Identified more efficient and economical ways to store and handle biofuels with the existing assets available

Managed the interface between storage provider and their oil major customer to ensure that the Statement of Requirements was properly defined and understood

Assisted the client's commercial management team in gaining investment approvals for the conversion projects from their board
Developing processing capabilities to participate in the renewable diesel & sustainable aviation fuels value chains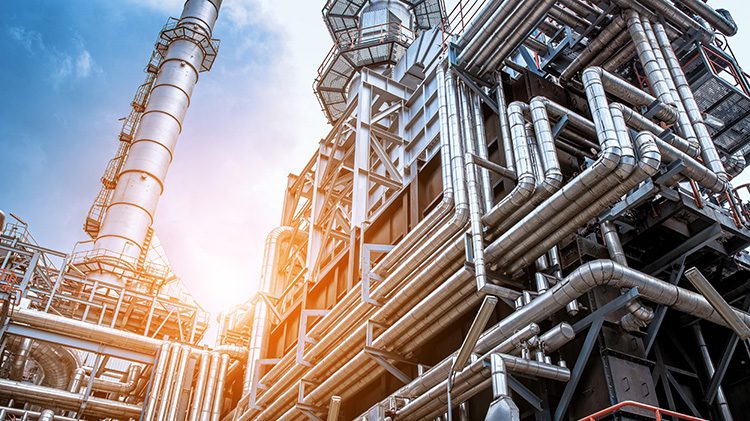 Infrastructure Services – Energy Transition
The Engagement:
HVO feedstocks pre-treatment project development
The Client:
A Petrochemicals and Biofuels storage and processing operator in Rotterdam, Europe
The Challenge:
Initiation and conceptual design to convert and recommission an existing 1st generation biofuels processing plant into a pre-treatment plant to treat different HVO feedstocks.
Duration:
8 months
How Energex helped:
Highlighted the new opportunity to invest in pre-treatment capabilities at the client site and how this would fit in a renewable value chain

Led the development of the technical and operational concept for cost-effectively converting an existing Fame asset to a feedstocks pre-treatment plant to allow further processing into HVO and SAF at a 3

rd

party site

Provide project management and setting up client's site team including process engineers, project management and a 3

rd

party engineering. Including linking manufacturers specialising in building pre-treatment plants

Energex commercial team carried out a market study to determine forward supply and demand factors for 1

st

vs. 2

nd

generation biodiesel feedstocks (and end products such as HVO and SAF) to underpin the strategic rationale for capital investment

Energex commercial team ran robust project economic analysis and economic metrics for presentation to the board for the release of capital and further development funds

Generated a list of potential customers with a strong match to our client from a feedstocks type/location / business activity perspective
Tangible Impact:
Allowed our client to successfully appraise the project options and focus on pre-treatment capabilities that would be most attractive to potential customers

Determined the best scope options vs. investments based on the impurities and properties of the feedstock options varying from used cooking oil to category 3 animal fats

Advised on commercial structures to allow our client to generate attractive returns from their investment

Determined the use of ancillary storage and handling assets to optimise the pre-treatment processing unit

Listed and then assisted in the engagement of customers to allow the project to move to the next stage